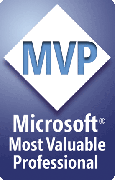 I am principal consultant for VidasSoft Systems Inc. corporation (Toronto, Canada) that specializes in building data warehouse solutions using Microsoft technologies (SQL Server, SSIS, Multidimensional and Tabular SSAS, PowerPivot). I worked with SQL Server since 1995 and started to use Analysis Services (now SSAS) as soon as it was released with SQL Server 7.0 (1998). For the past 14 years I was working exclusively on building data warehouses.
I am Microsoft SQL MVP (Most Valuable Professional) from April 2008.
In 2012 I achieved SSAS Maestro certification – highest available certification level in Analysis Services field. In 2013 there was just one person in Canada with this certification (about 36 people in the world).
I have following certifications:
MCITP -Business Intelligence Developer
MCTS – Microsoft SQL Server 2005 Business Intelligence Development
MCTS – SQL Server 2005
MCDBA – SQL Server 2000
MCSE NT 4.0, 2000
MCP
I created and maintain Analysis Services related website http://www.ssas-info.com.
I also created and maintain PowerPivot related website: http://powerpivot-info.com.
I created and maintain Portfolio Slicer application that lets you track investments in Excel using PowerPivot: http://PortfolioSlicer.com.
You can reach me at: Vidas.Matelis <at> SSAS-Info dot com