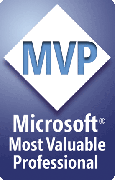 I work as SQL Server DBA/developer and data warehouse consultant in Canada, Greater Toronto Area (GTA). I worked with SQL Server for over 12 years and started to use Analysis Services (now SSAS) as soon as it was released with SQL Server 7.0. For the past 8 years I was working exclusively on building data warehouses. I was writing DTS/SSIS packages to load data from source into staging area, cleaning it and then loading it into data warehouse. From there I would build Analysis Services databases and define calculations using MDX. And I also helped pick/customize front end applications. So I have experience in all cycles of the data warehouse build project.
I am Microsoft SQL MVP (Most Valuable Professional) from April 2008.
I have following certifications:
MCITP -Business Intelligence Developer
MCTS - Microsoft SQL Server 2005 Business Intelligence Development
MCTS – SQL Server 2005
MCDBA – SQL Server 2000
MCSE NT 4.0, 2000
MCP
In my blog I am planning to focus mostly on my work on building data warehouse solutions using Microsoft SQL Server 2005 and MS SQL Server Analysis Services (SSAS).
I created and maintain Analysis Services related website http://www.ssas-info.com.
I also created and maintain PowerPivot related website: http://powerpivot-info.com.
You can reach me at: Vidas.Matelis <at> SSAS-Info dot com