This site is dedicated to publishing links, articles, software, FAQs and blogs related to Microsoft SQL Server Analysis Services 2005/2008 (SSAS). All information published here is first reviewed and then tagged and categorized.
Special note to the bloggers about SSAS - if you started new blog about SSAS, please send me a quick e-mail with the link to your blog.
Please let me know if you found any broken/missing links or errors on this website or if you have any suggestions how can I improve it. You can reach me at:

Follow me on Twitter: @VidasM
I am located in Toronto, Ontario, Canada.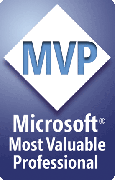 Note: This site is not affiliated with Microsoft in any way.