Contact Us
This site is dedicated to publishing links, articles, software, FAQs and blogs related to Microsoft SQL Server Analysis Services 2005/2008 (SSAS). All information published here is first reviewed and then tagged and categorized.
Special note to the bloggers about SSAS - if you started new blog about SSAS, please send me a quick e-mail with the link to your blog.
Please let me know if you found any broken/missing links or errors on this website or if you have any suggestions how can I improve it. You can reach me at:

Follow me on Twitter: @VidasM
I am located in Toronto, Ontario, Canada.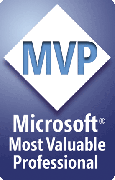 Note: This site is not affiliated with Microsoft in any way.
---
Advertising on SSAS-Info.com
SSAS-Info.com is one of the biggest websites with content focused for Microsoft SQL Server Analysis Services 2005/2008. Visitor distribution: US: 41.5%, India: 8.0%, United Kingdom: 7.2%, Canada: 6.5%, Germany: 3.4%, Australia: 2.6%.
Currently accepted banner ad sizes are:
140x140 ad (button) on the left or right side
140x240 ad (vertical banner) on the right side
468x60 ad (top banner) on the top 
If you want to have different banner sizes please contact us and we will try to accomodate you.
Additional ad banner information:
Ad placement pricing on the SSAS-Info.com website is based on a flat fee per month
We accept jpg or static gif banners (no animated gif or flash banners)
Expected banner impression count: 30,000+ per month
Expected banner click through rate: depends on your ad. We can place your ad for free for 2 business days so you can check

your

ads click through rate.
Banner ads will not be placed on the forum (

http://www.ssas-info.com/forum

) subsite
Please contact us (email on the "Contact us" page) for current banner pricing and availability.