XLCubed
XLCubed was developed to help customers get the best from SQL Server Analysis Services cubes. Version 7 extends this to support SQL 2012 Tabular (through MDX or DAX), and Relational SQL, giving a consistent user interface to integrate data from multiple sources.
XLCubed is fast, with an efficient query engine which has been refined and continuously optimised with our experience of corporate usage over the last decade. It provides powerful ranking, filtering and data analysis capabilities, along with free-format reporting and a rich environment for interactive dashboards and scorecards.
XLCubed now contains a conversion utility for ProClarity briefing books to help ease the upgrade process for legacy ProClarity users.
The two primary products are XLCubed Excel Edition, and XLCubed Web Edition.
Tight Excel integration means users benefit from the flexibility of the world's leading desktop productivity tool, while being able to fully exploit the analytical and reporting potential of the underlying cubes. Users can leverage existing skills, but without the limitations of a pivot table when used against SSAS.
Reports built in the Excel edition can be easily published to XLCubed Web for widespread distribution. The Web edition is thin-client, and can be used standalone or within SharePoint through our WebPart. Web reports can be fully interactive or restricted at any level as required.
The XLCubed Report Viewer app is available in the Apple appstore, with versions for Android and Windows 8 coming online in late 2012.
More info: http://www.xlcubed.com/

To Evaluate: http://www.xlcubed.com/products/evaluate
July 24, 2008: Review by Chris Webb
May 9, 2011: Review by Marco Russo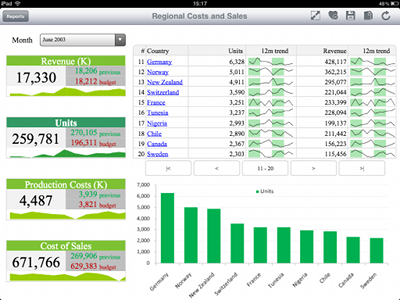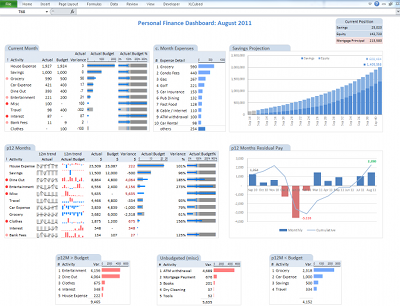 Tags: client